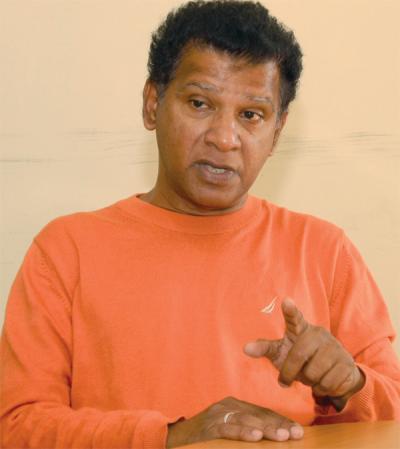 Education
Un nouveau syndicat est en gestation. Il s'agit de l'Association of Medco and other Secondary Education Employees (AMSEE), dont le président n'est nul autre que Yahya Paraouty, l'ancien patron de l'UPSEE.
Lors d'une conférence de presse à la Municipalité de Port-Louis, Yahya Paraouty a salué la décision du gouvernement d'approuver le congé de maladies suivant les recommandations du PRB. Il a aussi proposé que les parents des étudiants en Post-graduate soient exemptés de la taxe. « Bisin amen ban nouvo mezir lor tax, ban ceki gagne plis lor Rs 50,001 ki arrivé? Zot bisin retire sa la loi la », a-t-il déclaré.
Le président de l'AMSEE dit ne pas être d'accord sur l'extension des heures de classes. « Nou pou desan lor simé si bisin », a-t-il affirmé. Il a également fait mention d'un problème de management au collège New Devton, à Beau Bassin.
Yahya Paraouty, soutient qu'il y a un manque de dialogue entre le ministère de l'Education et les syndicats. Selon lui, le ministère ignorerait leurs doléances et autres revendications. « Minister fine ferme la porte, la fenet, limposte ek refiz dialogué », s'insurge-t-il. Il espère que la ministre Leela Devi Dookun-Luchoomun apportera sa collaboration aux syndicats car l'avenir des jeunes est en jeu.