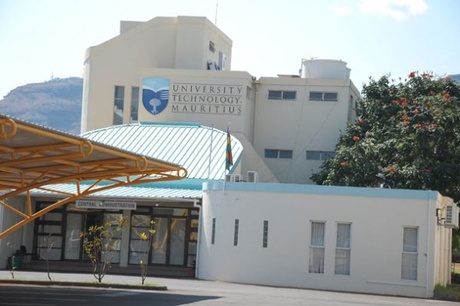 L'Université de Technologie (UTM) se retrouve une nouvelle fois dans la tourmente. Alors que des lacunes au niveau des infrastructures avaient été dénoncées dans un passé récent, cette fois-ci ce sont les enseignants de corps éducatif qui montent au créneau. Dans une correspondance à Pravind Jugnauth ils réclament le départ de la directrice de cette institution.
L'UTM Employees Union affirme qu'ils n'ont pas reçu les équipements nécessaires et déplorent une fois de plus le manque de facilités à l'UTM.  «Unfortunately, more than two years she is in office, things have just gone from bad to worse with no sign that she has the ability to give a sense of direction and proper leadership to such an important tertiary education institution », soulignent les membres de l'UTM Employees Union.  Plusieurs points sont soulevés dans la lettre que ce syndicat a envoyée au Premier ministre. « Since more than two and half years that the Director General is in post she has systematically failed to communicate Board decisions to staff via the University Intranet.  One such decision has been the failure to conduct yearly promotion exercices for both academics and non-academics. It is only a management audit which will confirm how many board decisions may have been left unattended », explique Vikash Seewsagur, le président de l'UTMEU.
Ce dernier fait alors un état des faits. « Infrastructure of UTM is falling apart. A large number of air-conditioners, projectors, telephone remain out of use for months and staff has given up any hope that the situation may improve. Courses are due to start as from this week for the new semester and yet basic necessary teaching materials like markers and dusters have not yet been provided to Academic Staff as there is a lack of these materials in the schools ».
« Nous réclamons la démission de la directrice. Il n'y a plus de papeterie et de fournitures de bureau. Il n'y a plus de leadership. Elle est incapable de gérer l'université. On a demandé que le contrat de la directrice, qui arrive à terme, ne soit pas renouvelé », explique Vikash Seewsagur, dans sa lettre en date du 26 février. Ce dernier ajoute que le syndicaliste Naraindranath Gopee soutient également ses revendications et qu'il enverra également une lettre au Premier ministre pour demander la révocation immédiate du Dr. Sharmila Seetulsingh-Goorah.
Walk-out de la directrice d'une réunion
La Dr. Sharmila Seetulsingh-Goorah a effectué un walk-out lors d'une réunion du board of governors jeudi. La réunion aurait été houleuse selon notre source.  «Quand nous avons demandé à l'acting-Registrar de nous faire parvenir les dernières minutes of proceedings de nos réunions, elle n'a pas apprecié », explique-t-on.