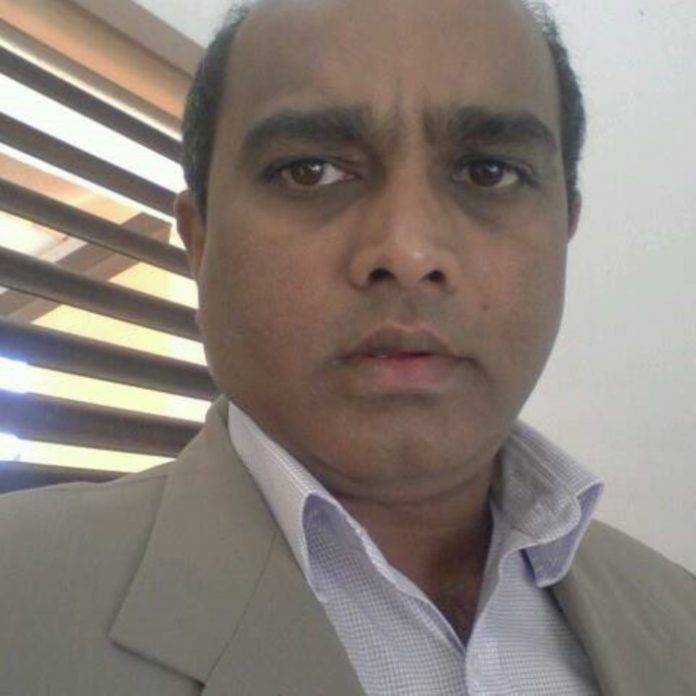 Ce montant inclut "actual labour output […] for an estimated cost of Rs 3, 65 million" et "an estimated Rs 1, 388, 000 for the mental capacity and services provided for the success of the Radio licence application", lit-on dans une correspondance
Planet FM se retrouve toujours au centre de l'actualité. Un « Senior Advisor » du gouvernement, en l'occurrence Akilesh Roopun, a-t-il facilité le permis octroyé à cette nouvelle radio ? « He has been given Rs 5 millions of shares whilst being a senior advisor at the ministry of foreign affairs, to facilitate this transaction ». C'est ce qu'a allégué Xavier Duval, mardi. Ce que le principal concerné a nié en bloc. Par contre, ce qui est certain, selon des documents que nous avons en notre possession, c'est qu'il a bien été question, à un moment donné, de « sweat equity fund » de Rs 5 millions en faveur d'Akilesh Roopun.
Il convient d'abord de souligner que le nom d'Adiratha Roopun (ndlr : Akilesh) figure à deux reprises dans le formulaire d'inscription envoyé à l'IBA. Il apparaît ainsi comme le responsable désigné pour le « programming » ainsi que pour l'« audience and support ». Mention y est aussi faite que « the company intends to appoint Mr. Adiratha Roopun as Director at a later stage ». Une offre que ce dernier dit cependant avoir refusé, bien qu'il ait travaillé sur le projet de Planet FM à temps partiel pendant de nombreux mois alors qu'il occupait un poste grassement rémunéré comme « Senior Advisor » au ministère des Affaires étrangères, comme l'attestent les documents en notre possession.
Ainsi, dans un courriel daté du 23 décembre 2017 adressé à Akilesh Roopun, entre autres, il est clairement mentionné qu'il aurait droit à un « sweat equity » de Rs 5.038 million. Un calcul basé sur son « actual labour output – that is work performed over a period without remuneration for an estimated cost of Rs 3, 65 million » ainsi qu'un « estimated Rs 1 388 000 for the mental capacity and services provided for the success of the radio licence application ». 
Ce montant proposé corrobore avec celui réclamé par Akilesh Roopun lui-même, comme il soutient dans une autre correspondance: « I'm providing my labour and professional expertise to the setting up of Star Radio FM […] (on a part-time basis) […] My services for the radio broadcasting project are valued at Rs 3, 6 millions. The value of my services to Mayfair and Purely Communications Ltd is deemed to be my contribution to the sweat equity of the company in lieu of payment for my labour ». A-t-il pu effectivement bénéficier de ces « sweat equity » tel qu'il réclamait ? On n'en sait pas plus…
Le nom d'Akilesh Roopun est récemment revenu sur le tapis au sein de Planet FM. Dans une correspondance en date du 25 avril 2019, il est mentionné que « He also told me about Akilesh Roopun, who (I sum up) left the radio over finance concerns two months ago to seek shelter in its administration and wanted to come back – as agreed with you – when its minister was kicked out ».
Bien que ces correspondances ne prouvent pas que le « Senior Advisor » au ministère des Affaires étrangères ait facilité l'octroi du permis à Planet FM, il n'en demeure pas moins qu'il a été très impliqué dans son implémentation tandis qu'il occupait un poste de responsabilité au sein du gouvernement. Ce qui laisse donc planer le doute sur l'octroi de ce permis à cette compagnie. D'autant que d'autres zones d'ombre persistent. L'enquête policière nous permettra-t-elle d'y voir clair ? Pas si sûr…