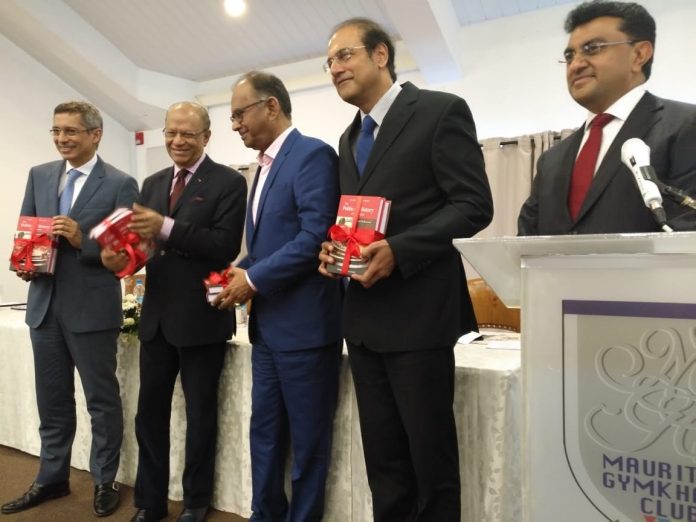 Le troisième volume de l'œuvre de Moonindra Nath Varma, ''The political history of Mauritius'' a été lancé par le Dr Navinchandra Ramgoolam, le vendredi 2 novembre, au Gymkhana Club de Vacoas en présence de nombreuses personnalités, dont le fils de l'auteur, Yatin Varma.
Un hommage posthume a été rendu à l'auteur décédé au début de cette année. C'est le 17e livre de l'œuvre littéraire de M.Nath Varma. A 88 ans, l'écrivain a réalisé son rêve de compléter ce troisième volet racontant l'histoire politique contemporaine du pays. Un pur produit de labeur dur, fascinant et captivant, réclamant des nuits blanches.
Pour la famille Varma, ce dernier ouvrage de leur aîné est un bijou qu'elle tient à cœur et souhaite que l'historien soit rappelé pour son caractère intellectuel et pour sa contribution au pays.
Le leader de l'Opposition Xavier Luc Duval ainsi que des députés ont honoré le lancement du livre de leur présence.
''The political history of Mauritius'' est en vente dans les librairies à Rs 200.