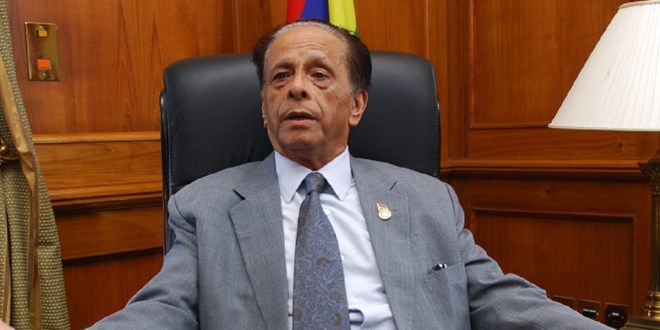 Private Notice Question
Le leader de l'opposition a choisi ce matin d'axer sa Private Notice Question sur les récentes dénonciations des mouvements syndicales de la Mauritius Police Force concernant les multiples problèmes auxquels ils doivent faire face sur leurs lieux de travail, dont des conditions inhumaines dans les postes de police et un manque inquiétant d'équipements adéquats, entres autres.  Sir Anerood Jugnauth n'a pas fait dans les détails. Tantôt sérieux, tantôt sarcastique, le ministre Mentor a été égal à lui-même en  renvoyant la balle à Xavier Duval.
«Why is it that the leader of opposition is concern about the police only now ?», demande sir Anerood Jugnauth.  « Quand j'etais ministre au sein de ce gouvernement j'ai présidé un comité sur la force policière à Maurice et on avait soumis nos recommandations en juin 2016 », rappelle Xavier Duval.  Ce à quoi le ministre Mentor réplique, «he was asked and appointed to do that ».
En ce qui concerne le manque d'eau dans les quartiers de police à Coromandel, sir Anerood Jugnauth va faire une sortie virulente contre ceux qui sont impatients. « We said we will give water on a 24hr basis. People believe this can be done overnight. It will take time and works are on », dit-il.  Par ailleurs, le ministre Mentor a dû se tourner vers ses  conseillers assis dans les travées du Parlement à plusieurs reprises afin d'obtenir des éléments de réponses.
Xavier Duval a aussi cherché des explications sur le nouvel uniforme de la police présenté le 1er août dernier à l'occasion des célébrations marquant le 250e anniversaire de la force policière.  Sir Anerood Jugnauth d'un coup de gueule dira, «as if I am responsible for police uniforms », avant de souligner que  la MPF attend la livraison des commandes.