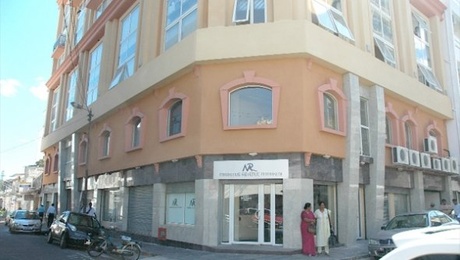 C'est l'incompréhension et la consternation parmi quatorze  Customs Clerks suspendus par la Mauritius Revenue Authority (MRA). Des lettres de suspension en date du 16 novembre leur ont été envoyées, portant la signature de Sudhamo Lal, le directeur-général de cet organisme.
On leur reproche d'avoir « gained unauthorised and unlawful access to the Customs Management System (CMS) from the PC situated at the MRA Customs Kiosk in Custom House. » Selon nos informations, ces suspensions font suite à un bug informatique après l'utilisation de cet ordinateur par une personne dont la MRA ne connaît pas l'identité. « Zot pas conné kisanla ine servi sa ordinateur la. Zot ine ziss get lor caméra, zot ine identifié 14 dimounes ki tine servi sa entre le 2 octobre ek le 9 octobre 2018, alors ine ciblé zot san ki ena enn l'enquete avant », nous explique une source.
La lettre de suspension mentionne aussi que « Such unauthorised and unlawful access to the CMS on your part constitutes an act of misconduct which may warrant the suspension or cancellation of your registration as Custom Clerk under section 120(4) of the Customs Act 1988 ». Les 14 personnes concernées se sont vues accorder un délai de sept jours pour s'expliquer en écrit.
Un des Customs Clerks donne alors une réponse écrite. Cependant, dans sa réplique en date du 5 décembre dernier, Sudhamo Lal remet ça ! «We acknowledge receipt of your letter, in reply to our letter dated 16 November 2018. The contents of your letter and the explanations provided by you have been duly considered. By this letter, you are hereby given notice that your registration as a Customs Clerk shall be suspended with effect from 6th December 2018 until such further notice as may be given to you ». La lettre du directeur général poursuit :  « […] you are also informed that the act of misconduct alleged to have been carried by you […] has been referred to the Police for investigation », peut-on lire.
Ce que démontre toute cette affaire lamentable : la MRA ne sait pas qui a bousillé son ordinateur et il n'y a pas eu une enquête interne pour déterminer qui serait le(s) coupable(s) dans cette affaire mais très vite, la MRA a décidé de suspendre  quatorze personnes qui ont été simplement vues à proximité de cet ordinateur en l'espace d'une semaine.  Rappelons que ce n'est que le 10 octobre que la panne a été détectée. De ce fait, les quatorze suspendus risquent de perdre leur emploi à la veille du Nouvel An suite à des soupçons infondés.
11 des 14 Customs Clerks suspendus issus de la communauté musulmane
Le 6 décembre dernier, une circulaire a été affichée à la Customs House sur laquelle il est inscrit les noms des quatorze suspendus avec en gros caractères, « KICKED OUT OF CUSTOMS ». Il est un fait que récemment, la MRA a essuyé des critiques de toutes parts pour des pratiques douteuses qualifiées de « sectaires » par certains clients. Des commentaires avaient également été faits sur la composition du board de la MRA récemment, et ce nouveau cas de suspension en masse rajoute de l'huile sur le feu. En effet, dans la liste affichée, 11 des 14 suspendus sont issus de la communauté musulmane. Assistons-nous à un ciblage de cette communauté par la MRA ? C'est la grande interrogation.