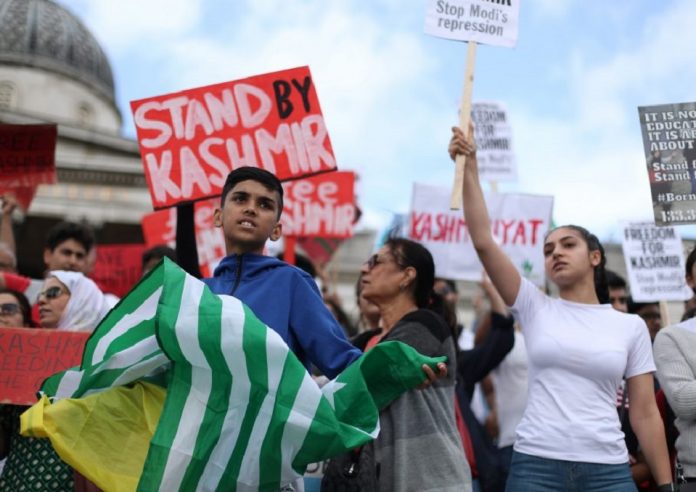 The aftermath of the Constitutional revocation of Article 370 and 35A by the Indian Government.
The Indian Parliament, vastly dominated by the Pro-Hindu Nationalist, has revoked Article 370 and 35A of its Constitution which was previously symbolically giving the region of Jammu and Kashmir and also Ladakh some special status. Was such a step really necessary or is it a deliberate move to trigger an action which will pave the way to transfigure a majority into a minority? Despite the assurance given by the Indian PM of his good intention, it is evident that it is a long term strategy of his government to make of India a HS in a way some tried to establish an IS in the Middle East causing enormous human casualties, but which apparently failed as it was contrary to human rights.
First and foremost this revocation will have a negative effect on the Indian economy as the tension it will create in a region that attracts a huge number of tourists will keep them away due to insecurity and fear. Moreover the dependent craft industry and ancillary services in the country will be dealt with a serious blow. The insurgency that will forcibly emerge will drastically deter those coming to the region on pilgrimage. The Indian government will have to double its military budget in the region to prevent unavoidable resistance from the native population. Life in this devout multi-cultural region will be transformed into hell and will prevent one and all to live in peace.
Furthermore the International Fora will be compelled by public opinion to exert pressure on the Indian government as a result of the green light that some extremists may feel to have obtained, following this unexpected decision, to carry out greater scale atrocities and death torture that a section of the population is already undergoing in different places of the country. Such a state of affairs may result in a boycott of the Indian economy from various countries who have a high esteem for human rights and religious freedom.
It seems that some extremists in the present Indian government have greatly been influenced by what Hitler did to the Jewish people during the Second World War who pitilessly exterminated 6 million Jews.
Will it be farfetched to think that the Indian extremists may have in mind to break the above record by physically eliminating those who are not of the same confession? Hitler not only failed in his perfidious mission, but, more so, it led to the creation of a Jewish state. The Indian extremists will also fail as Human Rights Movements will stand on their way. May Mauritius serve as a perfect example of inter cultural and inter religious coexistence.
Being one of the greatest democracies in the world, the Indian Republic is expected to show respect to the resolutions of the UNO on this sensible issue. This dispute has to be settled through consultation and dialogue rather than violating Human Rights by taking unilateral decisions.
Basir Mohabuth