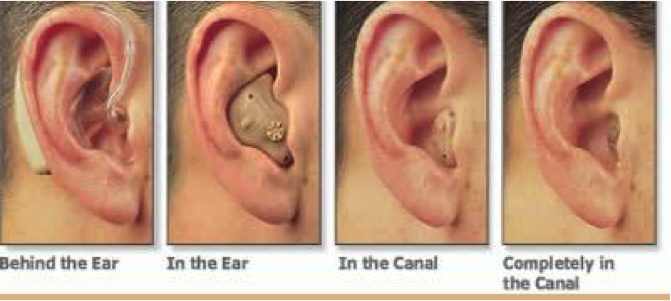 By: Muhammad Umar
Modern Technology has played a magical role for all genders and ages. Though we are relying too much on it and feel disabled without it but interestingly, it has enabled people with difficulties or disability to perform better or as normal in daily life. Let us know about problems faced by special need people in the world and assistance provided by Modern technology.
If one is hearing impaired, we have several Hardware and software solutions according to their needs other than medical treatments, Hearing assistive technology systems (HATS) are devices for them, that can help to communicate with others, from pocket size device with hands-free to invisible mole size devices, which can be installed inside the ear, are produce of modern tech and have stunned the world. This technology has made "Driving" possible for deaf and many countries of the world now issue driving licenses to hearing impaired persons.
Furthermore, a hearing impaired person can use sign language and can read text also, if he has been to school or is educated, So they can use any video calling or text software for communication like Skype, Whatsapp etc but understanding their needs, there are some other softwares made according to their needs. 18 year old Polish guy created an app called "FIVE" and it is considered first ever sign language messenger and it works with Facebook too and now one can text in sign language , This app can be downloaded from www.fiveapp.mobi .Since Sign language (SL) in the world is not uniformed, it has room to be improved to choose regional or international sign language in the options.
"Subtitles" is another app used to get subtitles of any movie or video, which makes any video watchable, even for those who doesn't know that language or one who doesn't hear at all.
A problem reported by a European Deaf-girl is that: "she has a phone and can read/write text messages but her mother cannot type while mom can speak.", Thus Speech to Text technology enables any voice message to text form, it also helps disabled persons to know and understand what is being said around them, it can put any individual/group conversation to text in real time and DragonDictation and livecaptions are softwares for this purpose.
As Sign language is a language, there are dictionaries and translation apps which can translate it for you in any language or vice-versa "funtranslations" is one of them, when I wrote: "how are you?" it translated as (based on alphabets) :

Recently, A "Glove" has been also introduced for a Deaf speaker, so that when one is talking to audience using sign language, this glove will observe his hand gestures and movements and will convert them into text in real time and audience can reach to the message, Personally I hope that very soon this text will get a voice too, since text to speech technology is already available and is in practice, but it is not a replacement of interpreter so far.
NHK science and Technology Lab in Japan already started work back in 2011 in the field of converting Japanese language into Sign language for better broadcasting of news and many News channels today already transmit their news into a sub-window during live/recorded video stream.
MotionSavvy is another device which was released in 2015 and company claims that it can recognize and interpret any sign-language gesture in real time using camera but was limited to US market.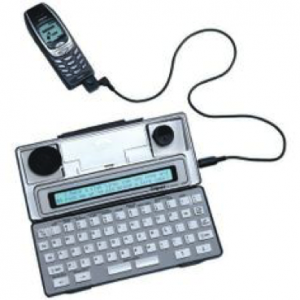 Convo light App is an app which changes light colours in the room using Philips Hue, to inform a deaf person or family about any text/call on phone.
Not only that: now a deaf person can make calls even when dialing a landline or calling to a basic phone using TTY (Text Telephone). It is also known as TDD (Telecommunication Device for the Deaf) TTY and is used by many people, other than deafs. TTY makes a call to anyone and in emergencies can save life by easy reach to 911 or police etc.
In a Google science Fair in year 2016, it is also observed that the deaf can enjoy music like anyone else by sensing the vibration, so there is a lot of advancements required in the field!
A video-door bell is also a great invention and useful for people with disability, it straight rings on phone and shows real-time video, showing who is on the door and has night vision option too.