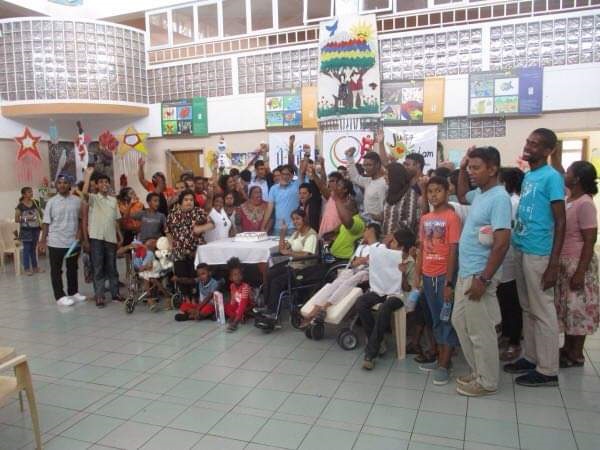 ''Empowering persons with disabilities and ensuring inclusiveness and equality'', la Journée mondiale des personnes handicapées a été célébrée samedi dernier, au siège du Child Creative Centre, par U-link et la Down Syndrome Association, à Mahébourg.
U-Link et la Down Syndrome Association se sont unis pour encadrer ces personnes en organisant une série d'activités dont une Family Fun Day. Au programme, des chants et danses, la récitation des poèmes et une musical chair avec les parents pour faire revivre des bons moments.
Plus d'une centaine de personnes était présente pour marquer cette journée spéciale, plus particulièrement des enfants qui chantaient et dansaient.
Ally Jhookun, membre de l'ong U-Link fait ressortir, qu'il est important de valoriser et d'accompagner ces personnes afin qu'elles soient reconnues par la société au même titre que les autres humains. Ally Jhookun tient à remercier les sponsors et tous ceux qui ont apporté le sourire aux lèvres de ces personnes.