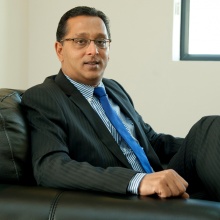 I am begging on bended knee for another chance to Bhadain in the By-election of Belle Rose / Quatre Bornes.
Boolell is none other than his major competitor who has nothing to rival. Other candidates are not shining in the arena of this by-election. He is a home and an outstanding candidate. He always believes in discipline. He has shown his efficiency when he was a minister. His social status of life is trustworthy.
It is his second attempt in constituency No.18. His partisans are rejoicing this victory with winning smile on their faces. They are giving him an enthusiastic welcome when he is touring the constituency. Members of other parties are also helping him in his campaign. People from other constituencies are coming to bend their efforts to him.
His electoral campaign is at full galop. He is certain to win the election. There're just no competition. I could tell by the look of his face that there is something is up. His agents and partisans are dancing and cheering with their flags and banners amid a cacophony of car-horns.
According to an online survey, he will sustain a clear victory.
DOORPAL SEEGOLAM