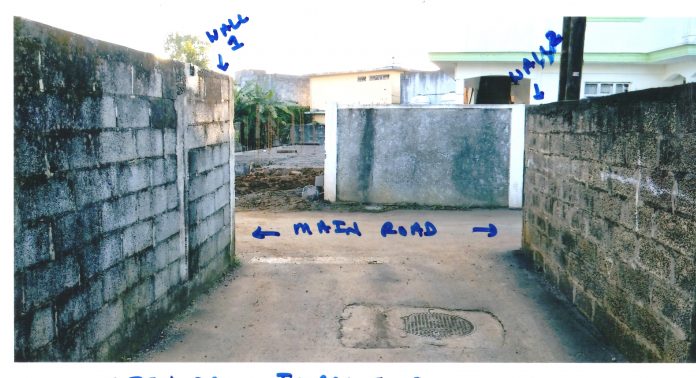 Les habitants de Ramputh Lane à Clairfonds No 1, Phoenix, font face à un problème qui dure depuis… une vingtaine d'années. En effet, deux murs ont été construits sur les deux côtés de ce chemin qui est très étroit. De ce fait, les chauffeurs ont toutes les peines du monde pour déboucher de cette ruelle sur la route principale en sécurité, où ils ne voient rien en raison des murs qui obstruent leur vue. Les accidents se produisent ainsi très souvent à cet endroit. En dépit des multiples plaintes des usagers de la route auprès de la municipalité de Vacoas-Phoenix, rien n'a  été fait jusqu'ici.
Les habitants de l'impasse Ramputh montent au créneau vu que leurs doléances tombent dans les oreilles de sourds.  Selon eux, en cas d'urgence, même un camion de pompiers  ou une ambulance ne pourrait entrer dans  cette ruelle, qui abrite plusieurs habitants, car les murs des deux côtés ne font pas une courbe (voir photo). De plus, durant les heures de pointe et à la sortie de l'école, les chances qu'une collision se produise sont omniprésentes.
Dans une lettre adressée à la mairie de Vacoas-Phoenix en date du 20 août 2019, les habitants de Clairfonds font mention de la section 22 de la Building and Control Act 2012 (Part V – Dangerous Buildings) qui se lit comme suit : ''Where it is made known to, or considered by, a local authority, the supervising officier or the Commissioner of Police, that any building, including any structure or wall, constitutes a danger to passers-by, occupiers, or neighbouring buildings, the local authority shall, on receiving the report or information, or on an application from the supervising officier or Commissioner of Police, appoint an engineer to survey the building."  Les habitants sont aussi d'avis que placer des miroirs dits 'convex mirrors' ne résoudra pas le problème.
La lettre ayant été adressée au 'Land Use and Planning Department', on a voulu avoir la version de ce département, mais en vain. Les officiers qui nous ont parlé n'étaient pas en position de nous donner une explication alors que le responsable du service est resté injoignable.